Material Theme for PhpStorm
I have a bit of a love-hate relationship with Material design. I defiantly think it gets over and incorrectly used. That said I am enjoying the new Material Theme for JetBrains IDEs – PhpStorm in my case – by Chris Magnussen. The theme comes in the form of a plugin, once installed you get three syntax colour themes – Light, Regular and Dark – and it also includes new file icons for the Project window.
Well worth a look if you use a JetBrain IDE.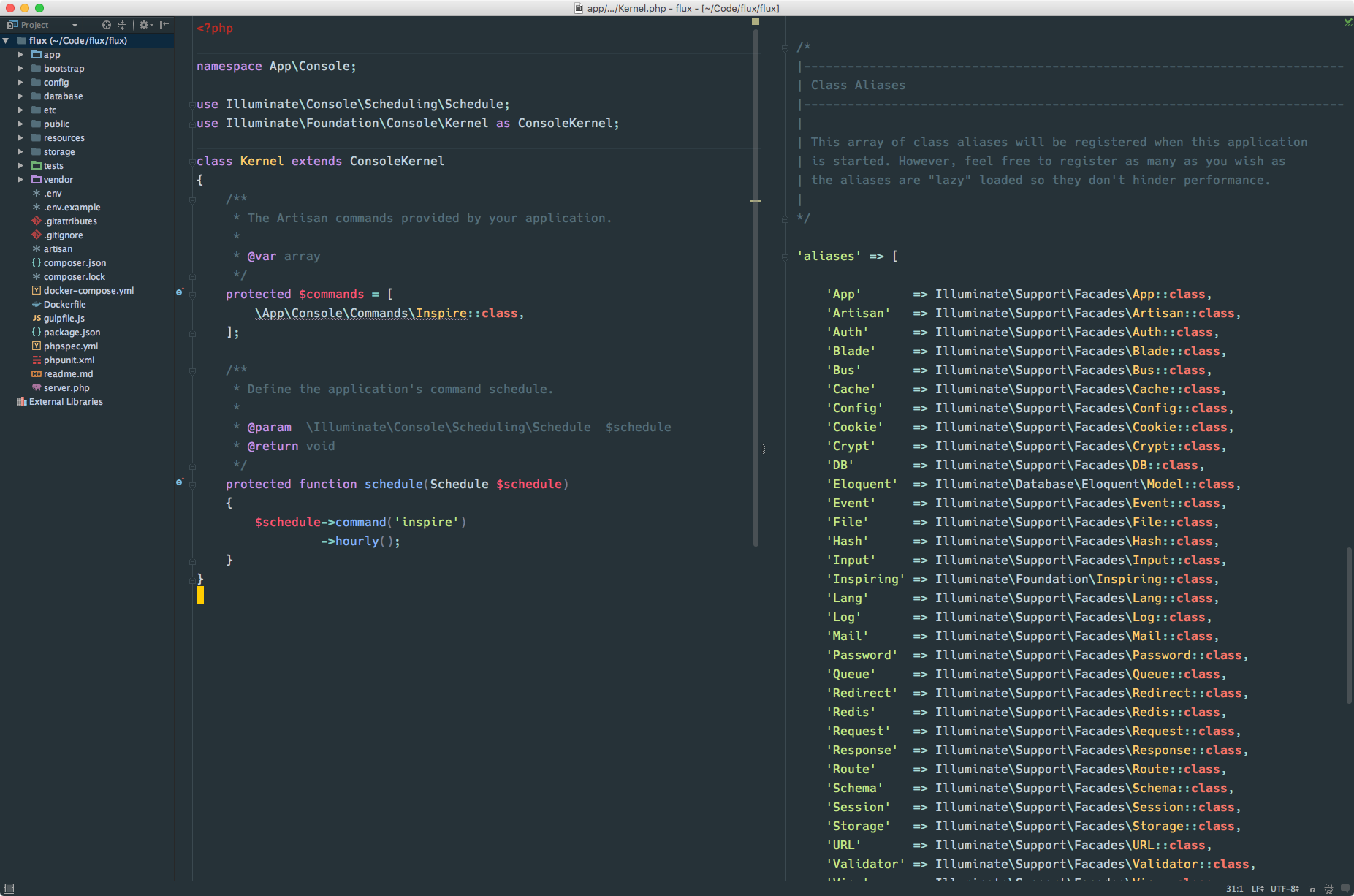 Source: Laravel News